Gifts To Surprise Your Teenager Son
Gifts To Surprise Your Teenager Son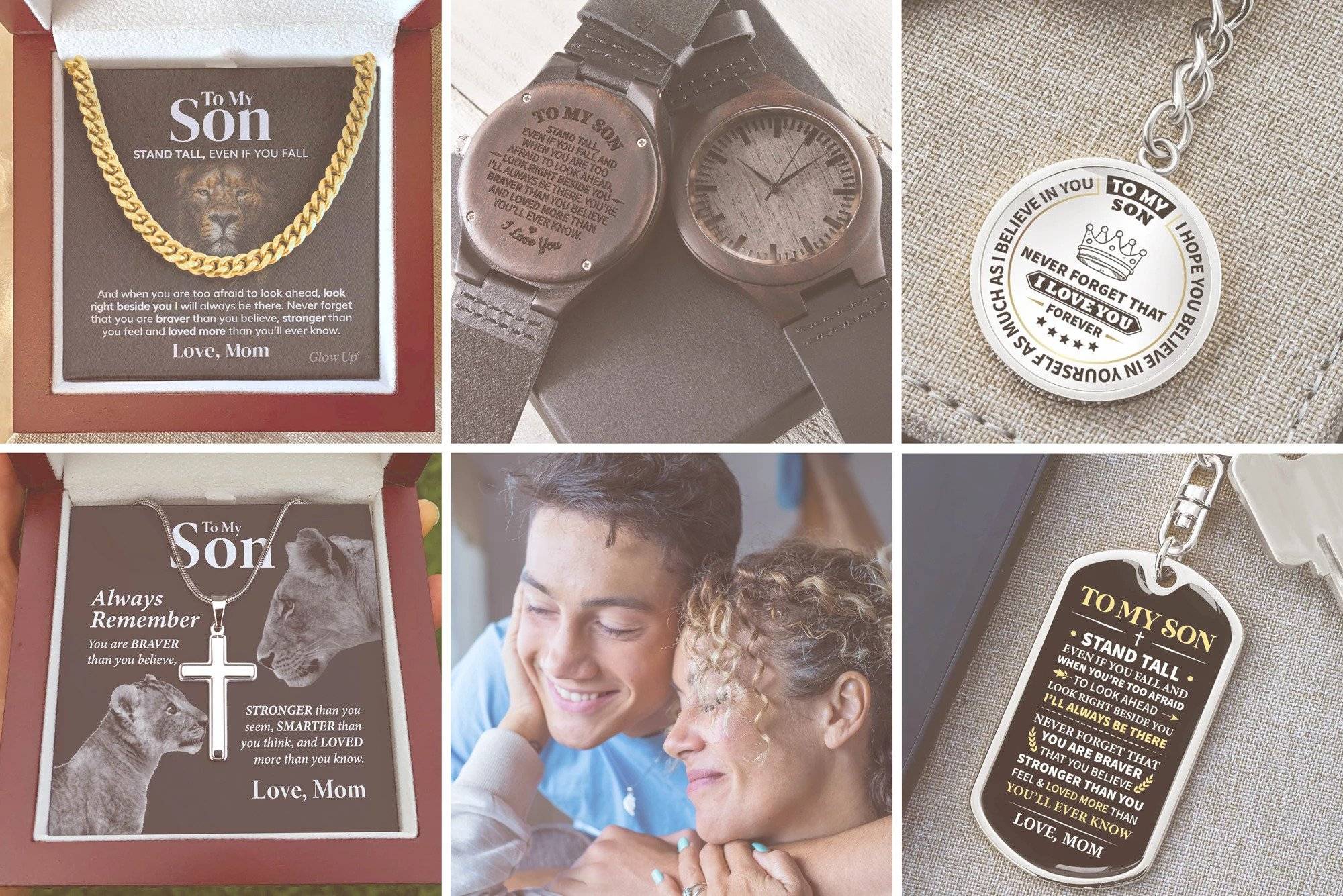 With one foot still in childhood and another in adulthood, the teenage years aren't easy, especially for teenage boys. Why not give your son a keepsake that reminds and encourages him to be the best person he can be?
These 5 GlowUp gifts can show your love and support as your son embarks on the rocky roads of life. 
1. Personalized Cuban Link Chain - To My Son
This chain of 14K gold over stainless steel is a wonderfully weighted necklace with a lovely message — stand tall, come what may. It's a fantastic way to express your confidence in your teenage son's ability to deal with anything life throws at him. It's also trendy, and can quickly become your son's favorite accessory.
2. To My Son - Stand Tall - Wooden Watch
This timeless piece with a luxury copper dial and a genuine black leather band emphasizes your faith in your son's ability to navigate life while also assuring him that you'll be there for him through it all. 
3. To My Son - I Love You Forever - Luxury Circle Keychain
This multi-use luxury circle keychain expresses your undying love for your teenage son, reminding him that you love him for who he is and what he can become.
4. To My Son - Always Remember - Cross Necklace
This beautiful artisan-crafted cross necklace will remind your teenage son that he is stronger, braver, smarter, and more loved than he believes. It can also be personalized with a short message.
5. To My Son - Stand Tall - Dog Tag Keychain
This premium-quality dog tag keychain reminds your teenage son of his abilities and the love and support he has. You can also have the back engraved with a personal message.